Eat Real Rebrand

The U.S. food system has flooded school cafeterias with processed, sugar-loaded meals made from ingredients that do not support healthy kids or a healthy planet. Eat Real is a non-profit that empowers school leaders with the knowledge, tools, and support they need to transform school food, raise awareness, and advocate for food system change in their disctrict.

Eat Real believes that by increasing access to sustainable, nutritious food, we can nourish children and in turn nourish 
the future. With this rebrand, Eat Real was looking to stand out in the non-profit food space, which is often oversatured with expected colors, cheesy stock photos and sad, doomsday messaging.

The Eat Real brand redesign includes brand foundation, brand messaging, full visual identity, verbal identiy and brand showcase.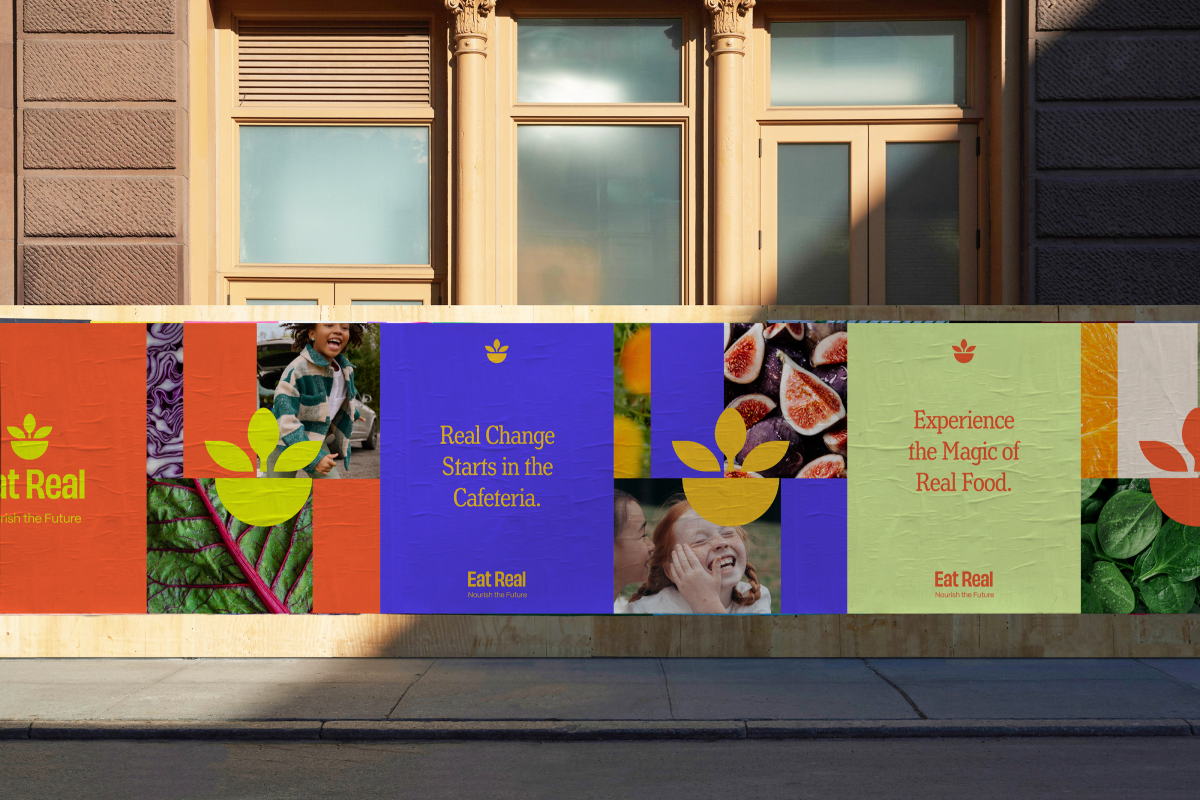 Credits
Meija Jacobs, Executive Director
Lindsey Turner, Senior Design Director
Meghan Aauld, Design Lead/Writer
Samantha Peacock, Design Lead
Kate Medina, Design Resercher
João Marcopito, Brand Strategy
Stock Photography from Unsplash
Konyin Ayuba, Design Lead
Konyin Ayuba, Project Lead